Where larger air volumes must be treated, Counterflow exchangers can be combined into various configurations.
New: the Flex Tower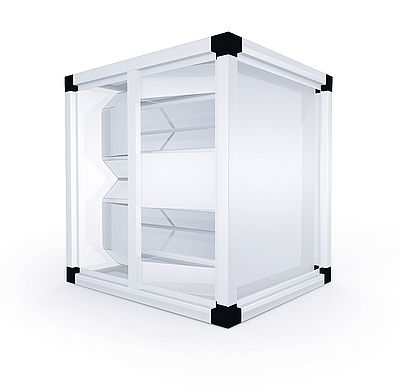 Where high efficiencies of Counterflow Plate Heat Exchangers have to be combined with large volumes of air, this is the product of choice - the new Flex Tower from Klingenburg. This is an intelligent solution for boosting capacity.

The Flex Tower combines a number of Counterflow exchangers in a single housing. Its dimensions are determined by the particular capacity required and the cross-sections of the exchangers it houses.

The Flex Tower is thus suitable for practically all types of building and applications - from residential to office, hospitals and schools.

Thanks to the comparatively small depth of the Counterflow Plate Heat Exchangers used, the Flex Tower is also an excellent choice for retrofitting into existing systems.

Airflow can be arranged in either cross-flow or parallel Counterflow.
GS Combi Counterflow Unit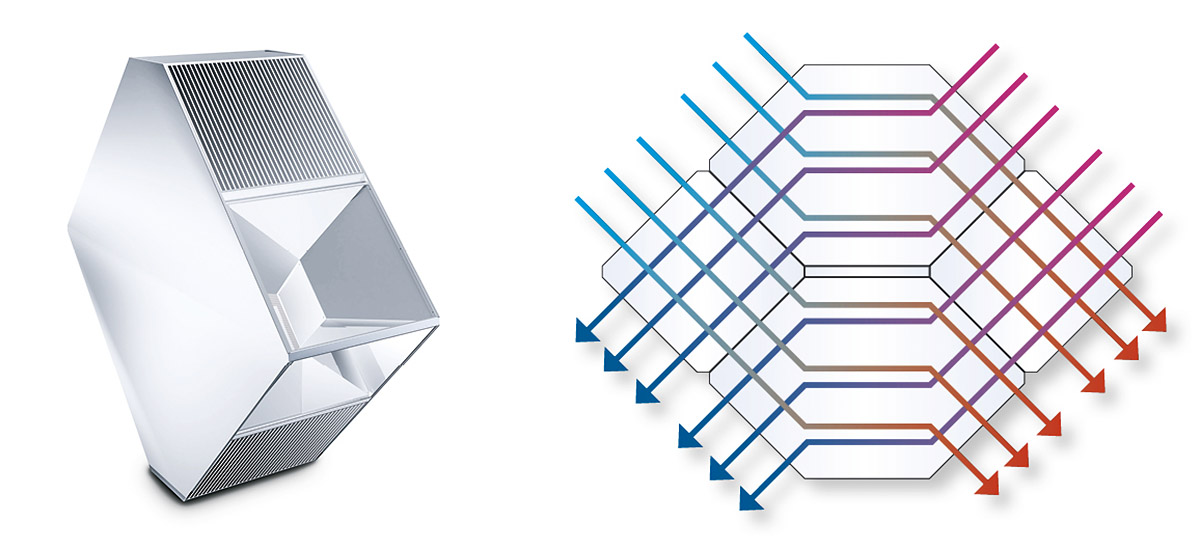 The GS Counterflow combi unit consists of two Counterflow plate exchangers and two air distributor modules combined into a single overall Counterflow unit. Allowing double the volume of air to be treated.
GS Combi 30
GS Combi 35
GS Combi 45
GS Combi 62
GS Combi 80
GS Combi 95
GS Combi 110
Counterflow Exchangers Operating in Parallel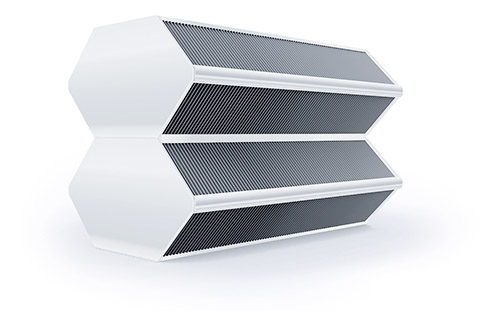 Allowing double the volume of air to be treated. Air distribution takes place in the ventilation unit.